The Love Your Labor Guide
Are you curious about doing labor and birth without an epidural? Wondering what others do to get through the pain of labor on their own? What do you know about your body, your baby's body, labor support, emotional signposts, and contractions?
If any of these questions have you saying "yes, that's me," or "I want to know more," then the Love Your Labor Guide is for you. This beautiful book will walk you through all of it - written by me, Lo, a labor and postpartum RN and mama of 3 who has had 3 unmedicated births of my own.

The guide is a 62-page clickable pdf with comprehensive education about labor, fear, your body, your baby's body, labor support, and more.
It includes education on:
Building the right team
Labor support suggestions
Intentional and comprehensive planning
Decision making tools
Deep dive on all things contractions
Emotional and Physical stages of labor
Fear-Tension-Pain cycle
Maternal Pelvis
Fetal Positioning
Breathwork techniques
Relaxation suggestions
Contractions rituals
Labor/Pushing positions and suggestions
Multiple printable handouts and affirmations
and so much more...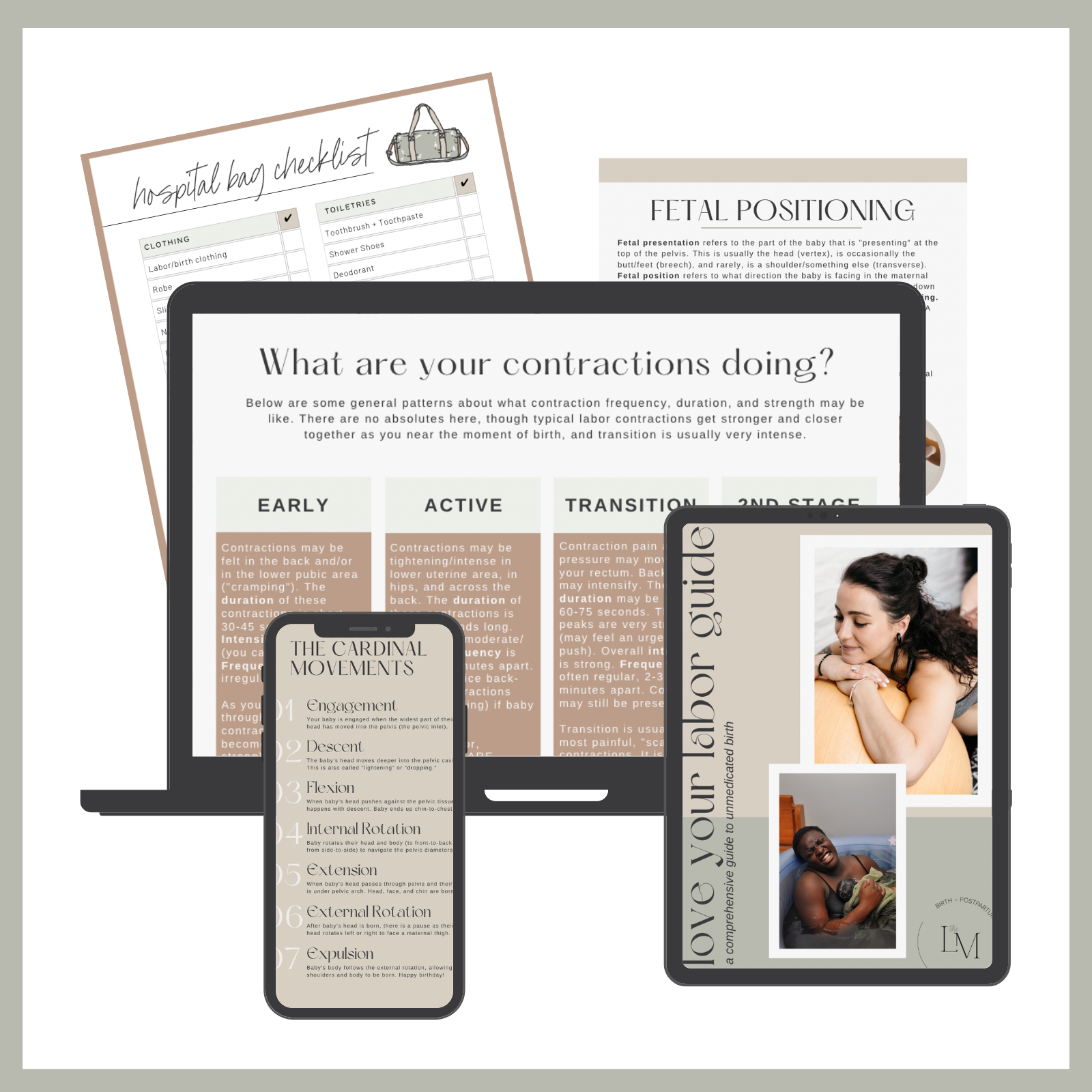 The Key to Unmedicated Birth is Education.
This type of birth is not something to fear. It's not only for those with a "high pain-tolerance." It's not for hippies, or crazy people, or competitive people who think they have something to prove.
It's for you.
This guide will teach you what you need to know - and it'll turn any fear you have into understanding + confidence. This guide will teach you that this isn't something you have to go along with - but instead it is something you can enjoy.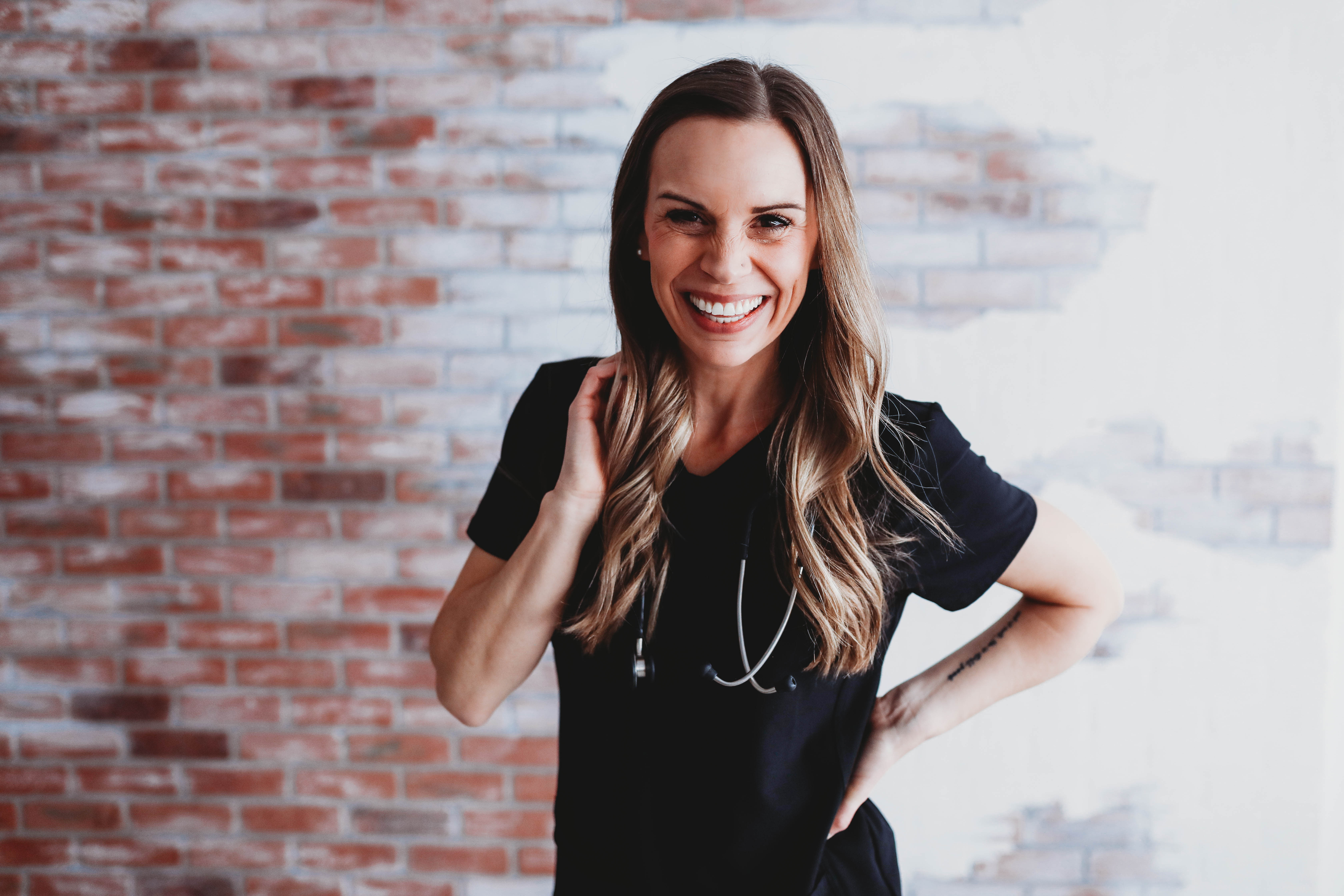 Labor + postpartum RN and mama of 3 (unmedicated birth) babies. I know you can do this - because I've watched women just like you do it over and over again. It doesn't always look the same - and that's okay. But every single one of us started right here, where you are, with education and learning.
I am thrilled to get to do this with you.